i'm having a hard time wanting to put away all the christmas stuff. that may or may not be because i am being lazy. grant has been sick this week, lots of throwing up and yuckyness. then trudy got sick. she has actually had a cold for a week or so but the last two days have just been so miserable for her. last night she had a fever and i could barely handle it. i have never felt so helpless. i am very excited for it to go away.
i've kept my thoughts and feelings to a very minimum on this blog. i have many reasons behind that but i think it's mostly because of things that were said about me on another blog. reading what was said unfortunately added to my deep deep insecurity of feeling like all people hate me. i'm feeling uncomfortable being this revealing about my thoughts but something is making my fingers keep going. i don't say that to search for comments like "what? nobody hates you", it just really is something that i can convince myself of about pretty much everyone. and since i consider myself to be pretty introspective, i feel frustrated that i don't know why or where that insecurity came from. when i think about some difficult things that i have been through the last few years and then this "everybody hates me... i'm just gonna go eat worms" complex i have, it puts me in a sad place. i don't feel too ashamed about admitting that because i feel like it's very human and mostly people do the same thing with their own insecurities. i have found myself
thinking way too much about what people will think
of this or that. i don't have a big warm and fuzzy solution to all this. in fact i don't even know why i'm typing it. prayer helps though. prayer helps with everything.
i can't leave the house because of trudy and so i've been watching 3 shows every day. the nate show (which i usually try and watch every day anyway), anderson cooper and dr. oz. here are some random things that have bugged me this week... yesterday on anderson cooper he had on the man behind "thedirty.com". i had never heard of this website before but it's basically a place where you can go post crap about anyone. it's so stupid. nik, the creator, spent the whole episode trying to explain to anderson (and the entire audience) how he is god's gift because when people are exploited like they are on his site... they end up becoming better people. i really couldn't believe what i was watching. you'd think the concept of the site is ridiculous enough but to make it even more lame... if someone writes crap about you and you want it removed, you then have to pay a monthly fee of 12.99 AND that doesn't even guarantee removal of your posts! all it does is put you at the top of his priority list so he can review what has been said and then decide himself if you are really what other people say you are. what a freaking tool. you can watch clips from the episode
here
.
i love watching dr.oz. i always have. i find his passion for health and explaining things to be very refreshing. i always love when people are passionate about something. however it's annoying to me the way he goes about drawing people in to watch his show. whether it's him or the way they advertise for it, it's stupid. it seems like the main goal is instilling fear in america. i can hear the announcer guy in my head right now "don't miss the HUGE bad habit YOU are DOING RIGHT NOW that may kill you tomorrow!" i mean really? like i said, i think dr. oz is great and i don't need titles like "how you are giving yourself cancer"to make me want to watch it. there are things that we need to know but putting fear in me just makes me feel stressed out and uncomfortable. like i'm not buying all the vitamins we need and the coke i am currently addicted to is going to kill me. so anywayyyyyyyyyyyyy onto happier things.
we made this little banner from
this
tutorial. i wish i would have done mine bigger
like hers but then sometimes i like the size of ours.
i found rifle paper's holiday card collection at anthropologie on sale and snatched it right up. who doesn't love rifle paper co? i'm really looking forward to framing them and putting them up next year. i found the tin at a thrift shop and loved it. it reminds me of the cards.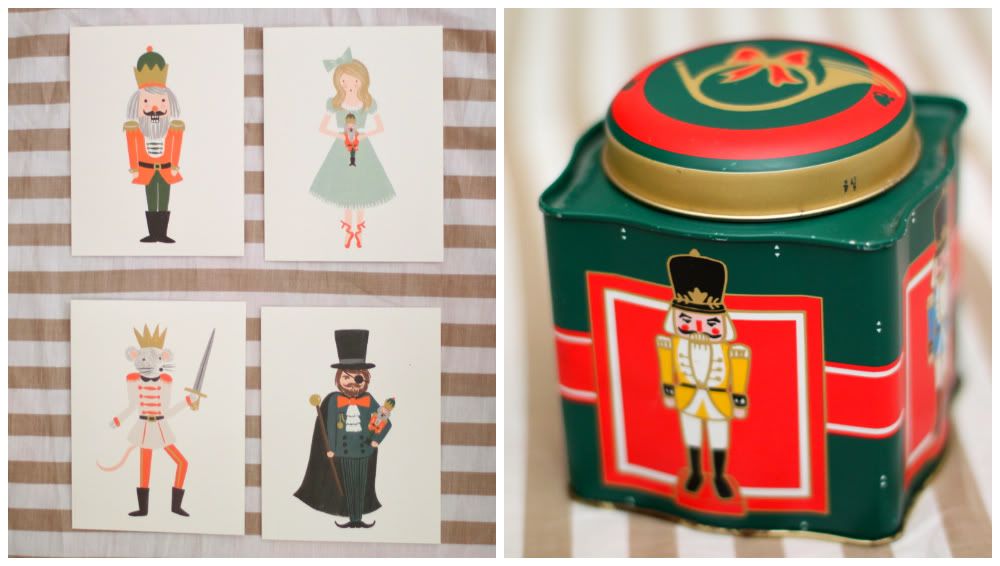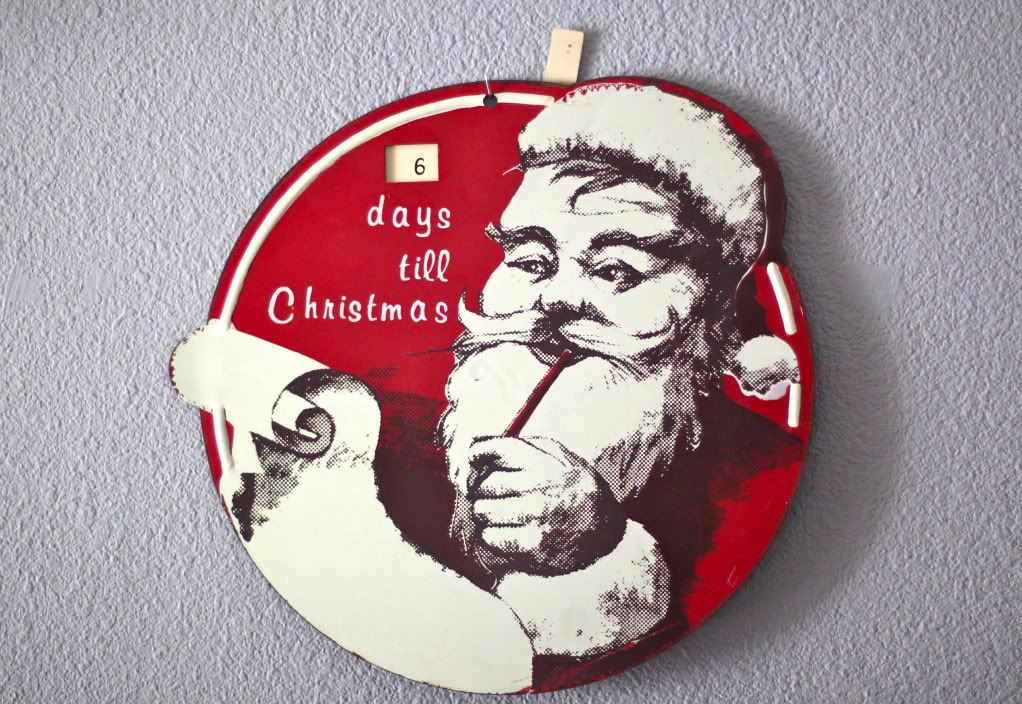 i got this a few years ago at a flea market. it's our advent calendar.
it's really fun to turn to the next day. i hope our kids love it!


and here is a little anthro inspired diy snow globe project.
i'm sure you can find a tutorial just about anywhere online. kinda fun.
and finally trudy's first ornament. it's rudolph from the classic rudolph
that plays on tv every year. it reminds me of my childhood. and it's way cuter in real life.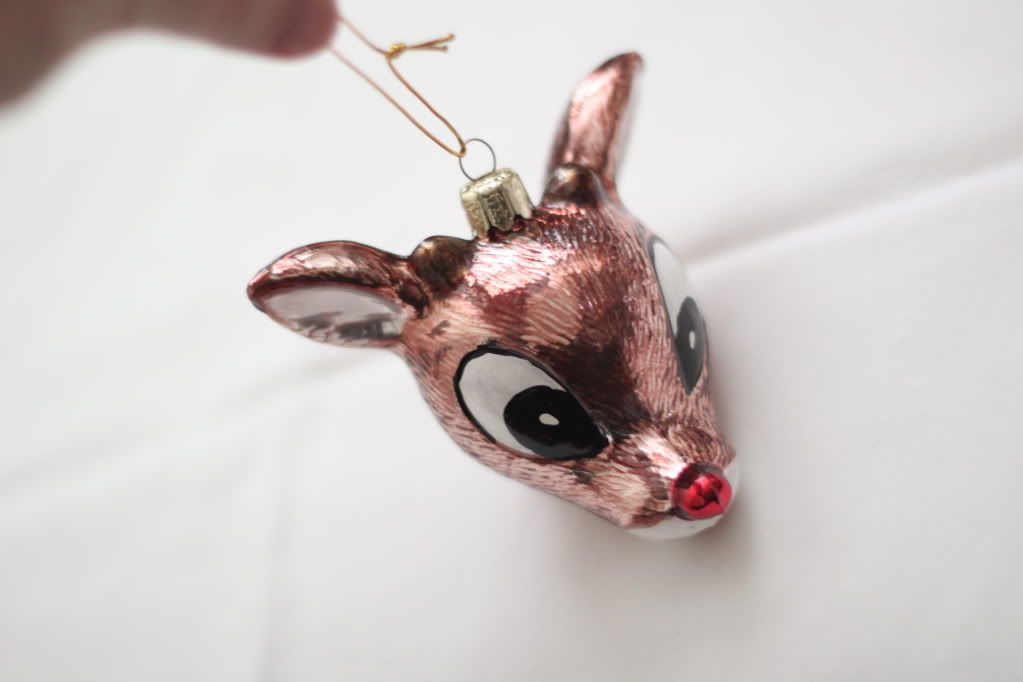 bye bye christmas!
linked up
here
.