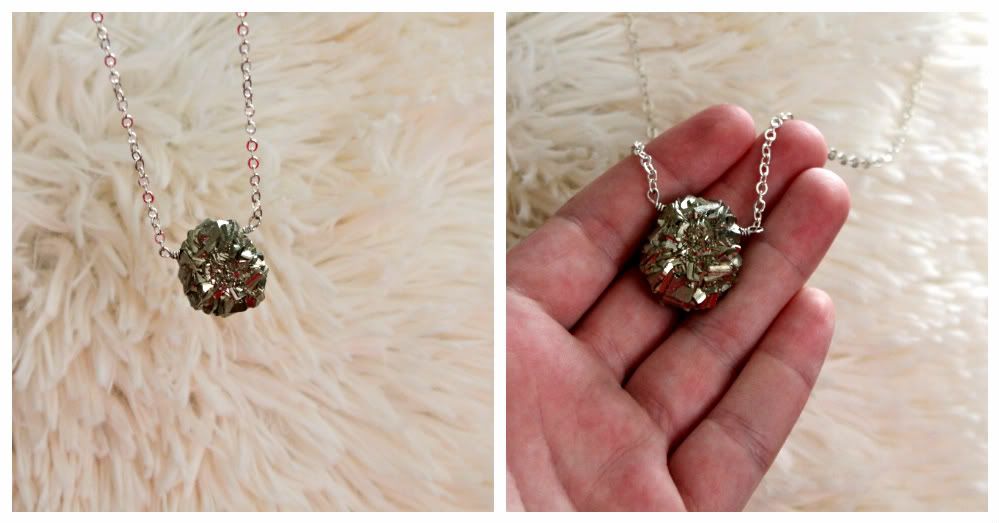 ever since going to the natural history museum in dc a few years back, i have had a love for rocks and stones. especially pyrite. this beauty is what grant gave me for my birthday this year. it's perfect and just the way i like it. i love how raw and rough it is. plus it has just the right amount of sparkle. do you have a favorite gemstone?
blogger has been frustrating this week. agree? i hope we can get the comments back from the last few posts because i really wanted grant to see all the compliments on the table. but i'm sure those behind blogger are doing what they can.
i am just a day away from being full term (37 weeks) and definitely already googling ways to go into labor. i am just at the point that every one talks about. feeling uncomfortable and huge. i'm still nauseous and wondering if it will truly go away after delivery. i know it will but i just don't remember what it's like to feel normal.
this little girl inside me is so active that sometimes i just want to cry. i can only imagine how uncomfortable she is but her poking and kicking and whatever else isn't really fun to feel at this point. sometimes when she is going crazy in there, i get mad at grant because i feel like it's his fault. i mean it is his daughter.
i have a question for mothers out there, what did your baby sleep in before transferring to a crib? in those first few months? and does anyone have any advice for me? since i am about to have one of the most amazing/crazy/painful and beautiful experiences of my life?
oh and my list of things to do before she comes? we're down to 30 things now.
back to jewelry, i love alyson brown's taste. her love for classics, clean lines and naturalness in jewelry helps me to realize how beautiful the simplest pieces can be.
here is a good example.
still wasting lots and lots of time on
my pinterest
. IT IS SO MUCH FUN!!!