so i told myself i wasn't going to buy any new christmas decor this year. it can be hard right? i mean with all the new cute stuff they come out with every year... i've been very good, we are still using the ornaments and decor that we bought our first christmas four years ago. not that it's a huge accomplishment or anything... anyway i've added a few things here and there, i thought i'd post up some of our recent diy's and thrifty finds.
we recently made this reindeer head mount. i saw the idea somewhere around the web and i feel bad i didn't save the link because it is a sweet idea and deserves some credit. so to start out, we bought this paper mache reindeer at michael's. it was 50% off so that was cool. we were dumb and didn't take a picture of the whole thing but you get the idea. first step was to chop off the head.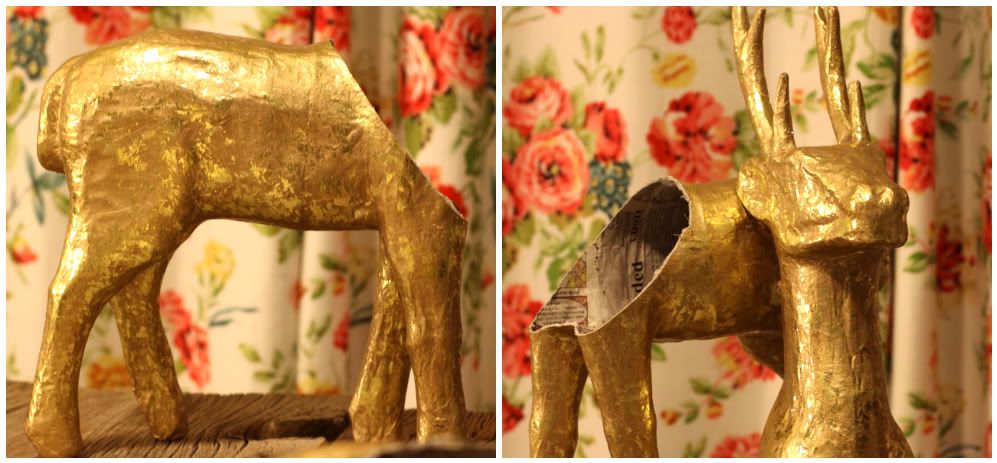 we knew that we were going to be attaching the head to a plaque and
so we hot glued some picture hanging wire inside the head in three different spots.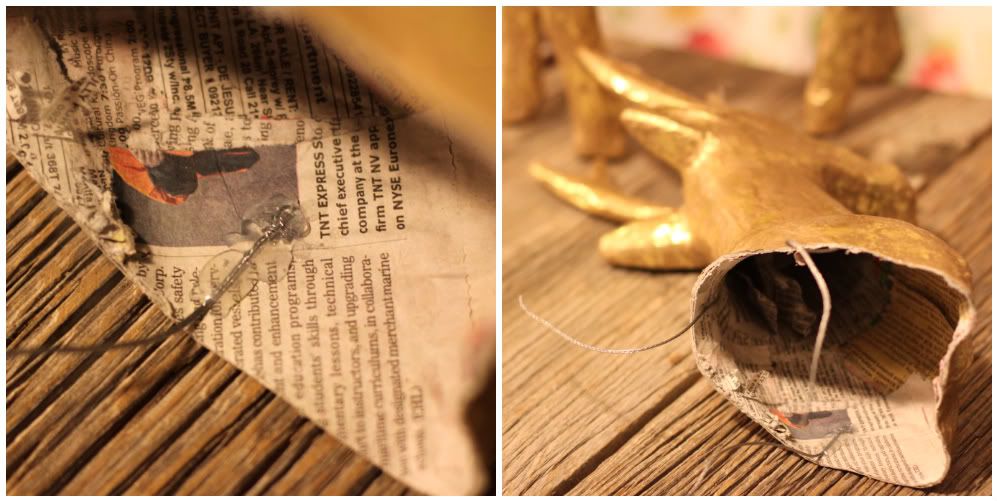 then i painted the plaque gold to match the reindeer.
since just gluing the head to the wood would be too hard,
we drilled a three holes in the center to pull the three wires through and tie in the back.
that was obviously grant's idea and it was genius.
here he is!
i really like the woodland feel he gives to my collection of trees
and the "merry christmas" art that i painted below.
here is our christmas shelf! i think i'd like to add a tree to my collection every year. this year i added a diy tree and it's the one all the way to the right. just a simple styrofoam cone that i wrapped with some cool ribbon-y stuff (a martha stewart product).
speaking of martha stewart, i tried her diy glitter deer project.
it was so fun, except that now there is glitter everywhere!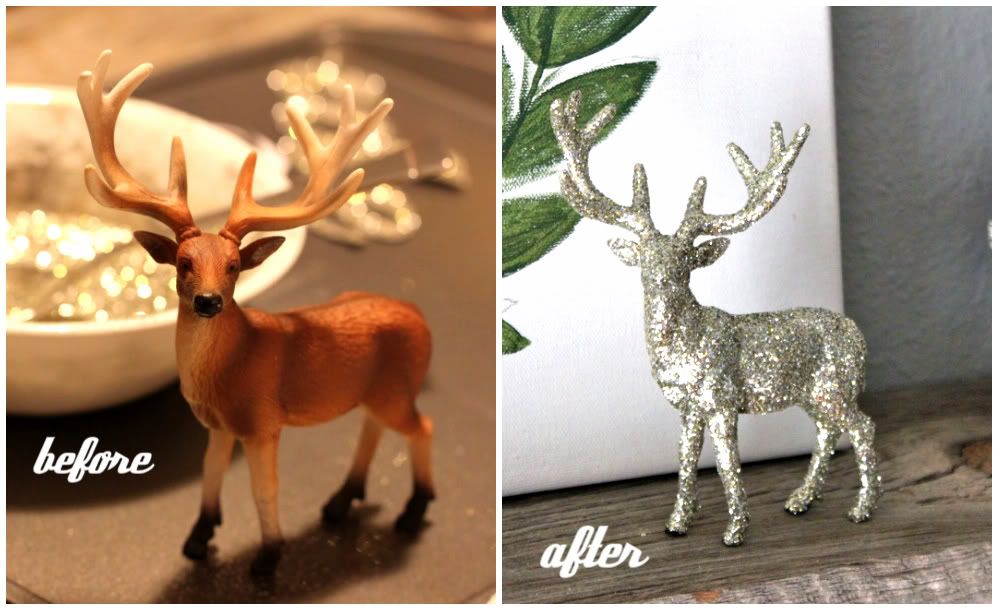 my last project was this christmas ikat painting, i really love the ikat pattern.
moving on to some thrifty finds...last summer i found these three gold balls at goodwill for $2. they help break up all my silver stuff (along with the deer mount) to create a mixed silver and gold christmas. i like to keep them out year round.
$3 at goodwill = my favorite little elves! aren't they just ADOOORRAABBLLEE???
and a good old flea market find.