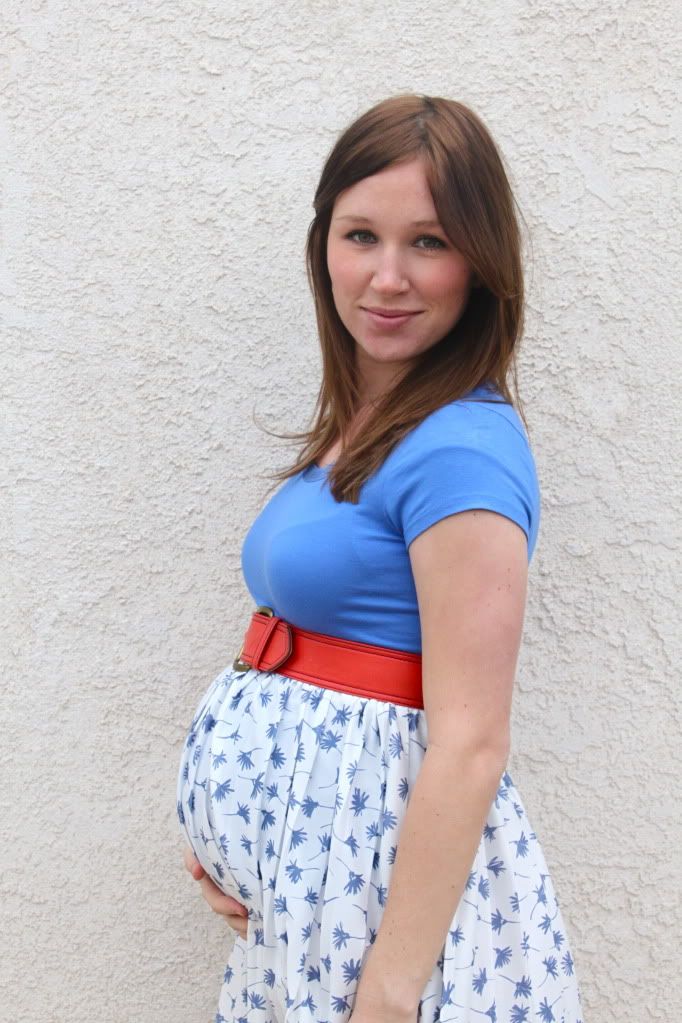 let's just say that you really gotta work your angles when you're pregnant. grant and i kinda went crazy taking pictures yesterday, hoping it would make up for our lack of picture taking. we took a million and i'm satisfied with like .... 2? maybe. i changed my outfit three times to add a little variety. by the time we were done i felt like i had ran a marathon.
i do wish i could have pictures of my mom pregnant with me. one of my FAVORITE movies is "the family stone", have you seen it? i watch it as much as possible every christmas. the picture that everyone gets of pregnant sybil (diane keaton), is so beautiful. i get teary eyed every time i watch them all open it. i'm such a baby.
i don't even know what this post is about. so now i'm going to bed.